Director: Ruben Fleischer
Production Designer: Shepherd Frankel 
Lead Graphic Designer: Carol Kupisz

The modern-day treasure hunt around the globe of young Nathan Drake features a wide variety of different sets. From New York City to Spain to the exotic nature of Indonesia. 
I worked independently and assisted the other graphic designers in our team with design and manufacturing. This included hero graphic props, dressing graphics as well as background graphics for the sets. 
​​​​​​​
Regisseur: Ruben Fleischer
Szenenbild: Shepherd Frankel
Lead-Grafikdesignerin: Carol Kupisz
Nathan Drakes Schatzsuche um die ganze Welt zeigt eine Vielfalt von unterschiedlichen Sets – von New York City über Spanien bis in die exotische Natur Indonesiens. 
Als Junior Graphic Designer habe ich eigenständig Hero-Grafik-Props und Hintergrundgrafiken für die Sets entwickelt und umgesetzt und den Grafikdesigner*innen im Team assistiert. 
For the exterior sets in New York City our team recreated present-day signage of streets, garages, shops and cars. I also designed a series of advertisement posters and smaller postings as background dressing. 
Für die Außensets in New York City hat unser Team diverse Beschilderungen für Straßen, Garagen und Autos entwickelt und produziert. Zudem habe ich für den Hintergrund eine Reihe von typischen Werbepostern und einige Aushänge gestaltet.
​​​​​​​
Nate receives postcards from his brother over a span of many years.I created over 30 stamps from different countries, minding the accurate postage from the year and their authentic design. They had to be produced to fit to the hero cards designed by our lead graphic designer Carol Kupisz. 
Über einen Zeitraum von mehreren Jahren erhält Nate Postkarten von seinem Bruder. Für diese habe ich über 30 Briefmarken aus verschiedenen Ländern gestaltet, wichtig dabei waren ein akkurates Design und das korrekte Porto für einen authentischen Look. Die Briefmarken mussten zudem zu den Postkarten von unserer Lead-Grafikdesignerin Carol Kupisz passen.
The Spice Islands mark the final stop of the hunt. Nate uses hotel stationery and modern nautical maps to solve the puzzle of the treasure. I prepared the paperwork by recreating the actor's handwriting for the scenes as well as background graphics for the hotel. The hotel logo was designed by my colleague Henning Brehm.
Die Gewürzinseln sind der finale Stopp der Suche. Um das Rätsel des Schatzes zu lösen, benutzt Nate Hotel-Brief-
papier und moderne Seekarten. Ich habe dafür die Hotelausstattung, inklusive diverser Touristenflyer, gestaltet und für seine Notizen die Handschrift des Schauspielers imitiert. Das Logo des Hotels stammt von meinem Kollegen Henning Brehm.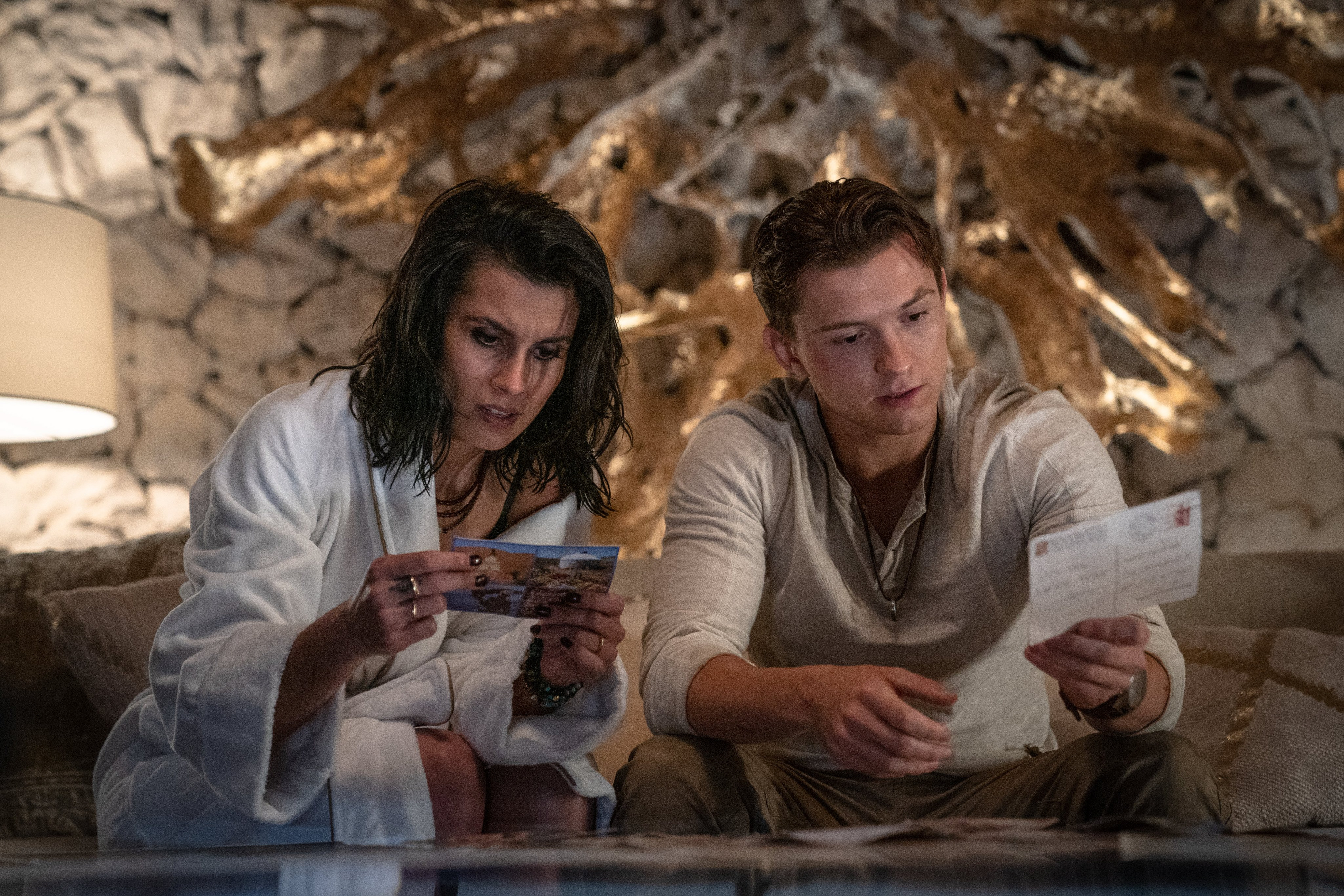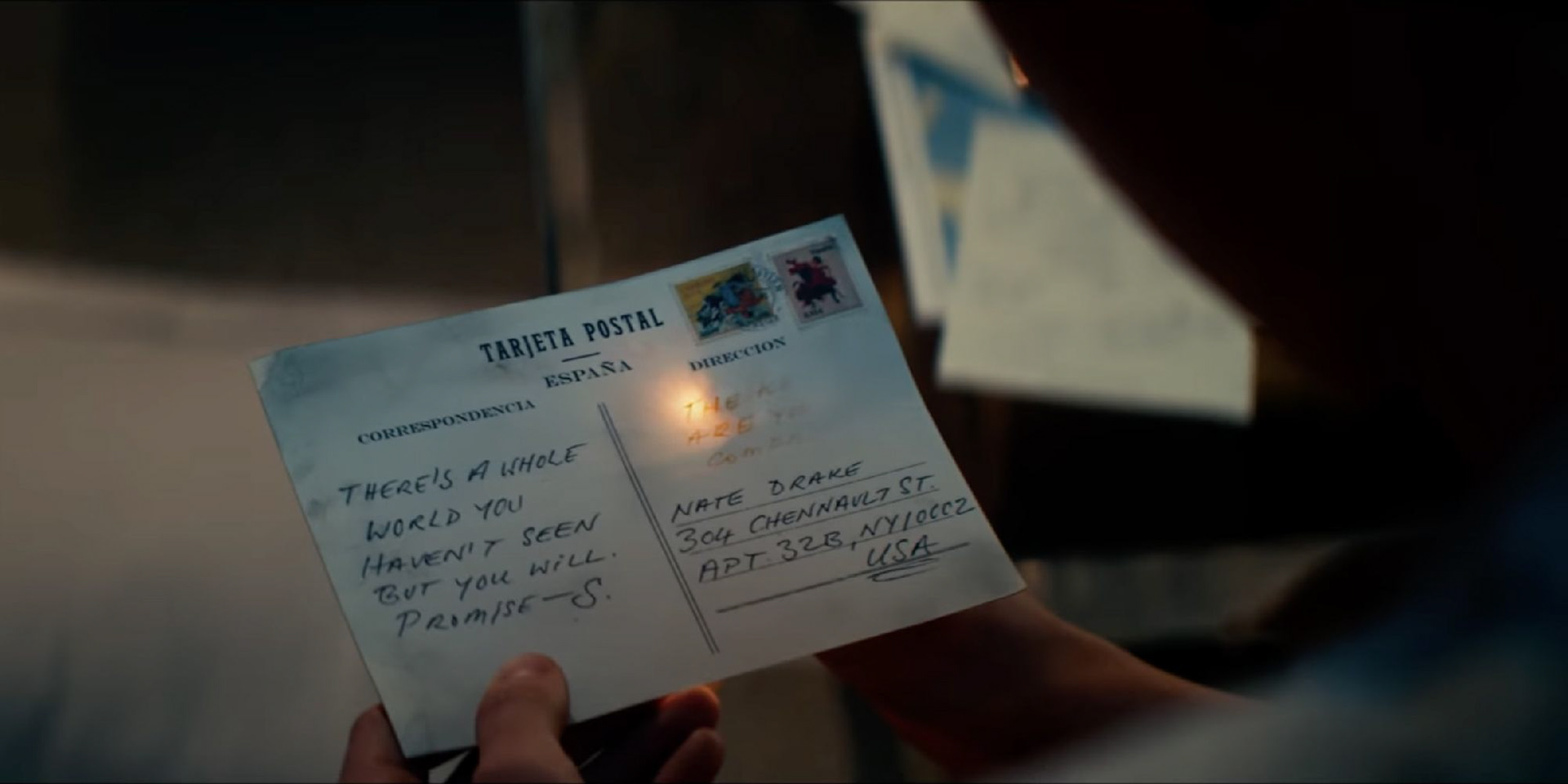 The grand finale on ancient ships required dressing graphics appropriate to the time around 1520, which we contribued. I worked on different letters and recreated the locking technqiue for an authentic look.
The seal was designed by our lead graphic designer Carol Kupisz.
Das große Finale auf versunkenen Schiffen brauchte passende Requisiten aus dem Jahr 1520. Ich habe dafür verschiedene Briefe angefertigt, mit den originalen Verschlusstechniken für einen authentischen Look. Das Siegel hat unsere Lead-Grafikdesignerin Carol Kupisz gestaltet.