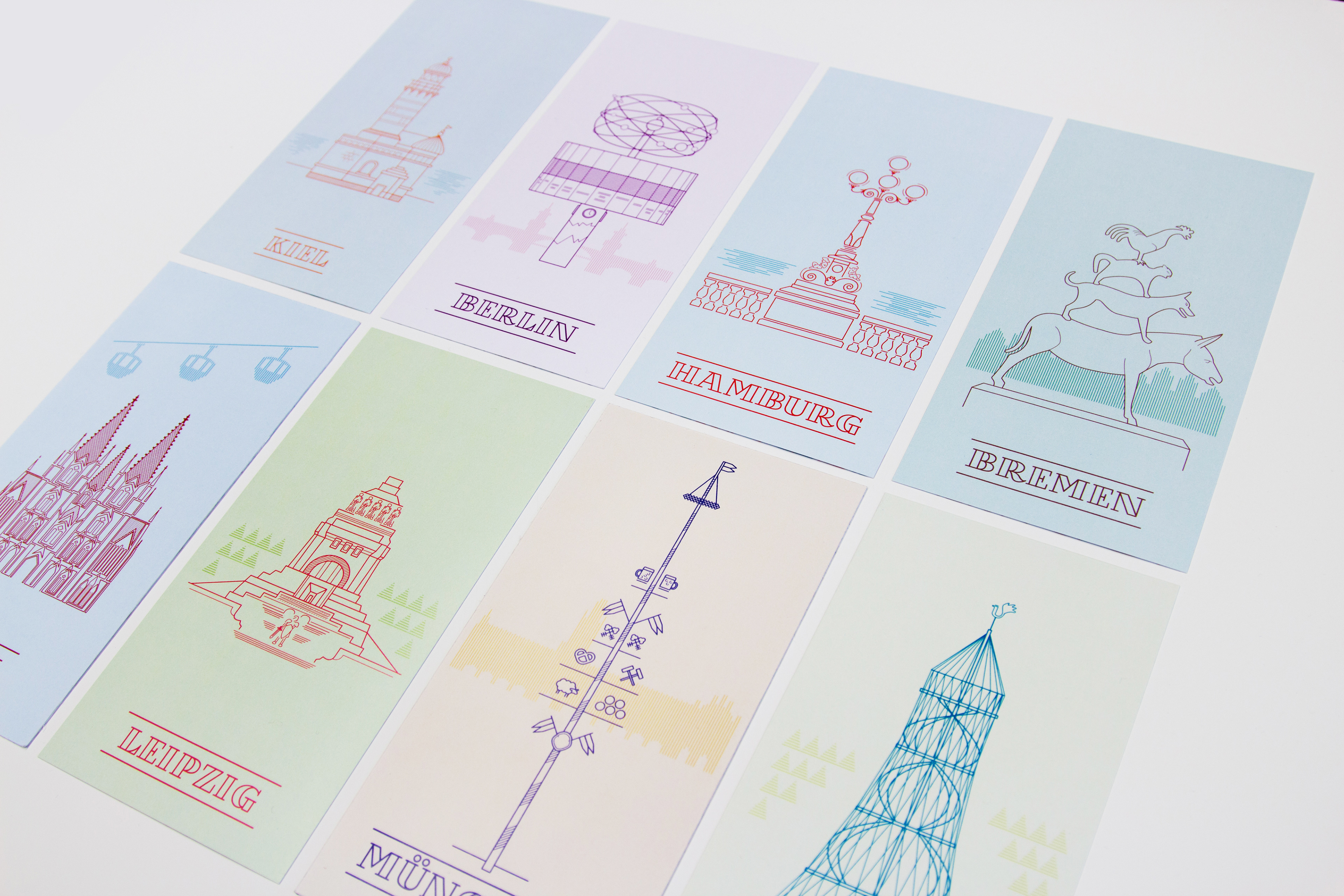 Each of the paper postcard covers a german city – the front shows a sight significant for the city and the back provides a handy map with its hotspots. The route is designed to cover all spots on a single day.
​For more information, the NFC tags hidden behind the spots on the map can send them to your NFC-ready mobile device at a touch, showing a mobile website with opening hours, prices or menus.
The whole set of eight cards comes in a branded aluminium box in various covers.
Map Design, Research, Texts – Rebecca Kremer
Webdesign, Front Illustration, Packaging – Annie Murr