Sugar and Dice is small business which emerged from the idea to combine handmade candy with popular pen and paper tabletop games. 
My mission was to transform this business into a fully equipped brand. This included the look and feel for the Etsy shop as well as design assets and for the shop owner Sonja to work with in her packaging and shipping process.
The most important part was the product packaging as well as appealing product photos with a consistent aesthetic that fits the Sugar and Dice idea. 
In the design I focussed on the "pen and paper" origin plus the craft of patisserie and confectionary maker Sonja. She produces each set of dices individually and after the clients color choices. Each package is a unique combination.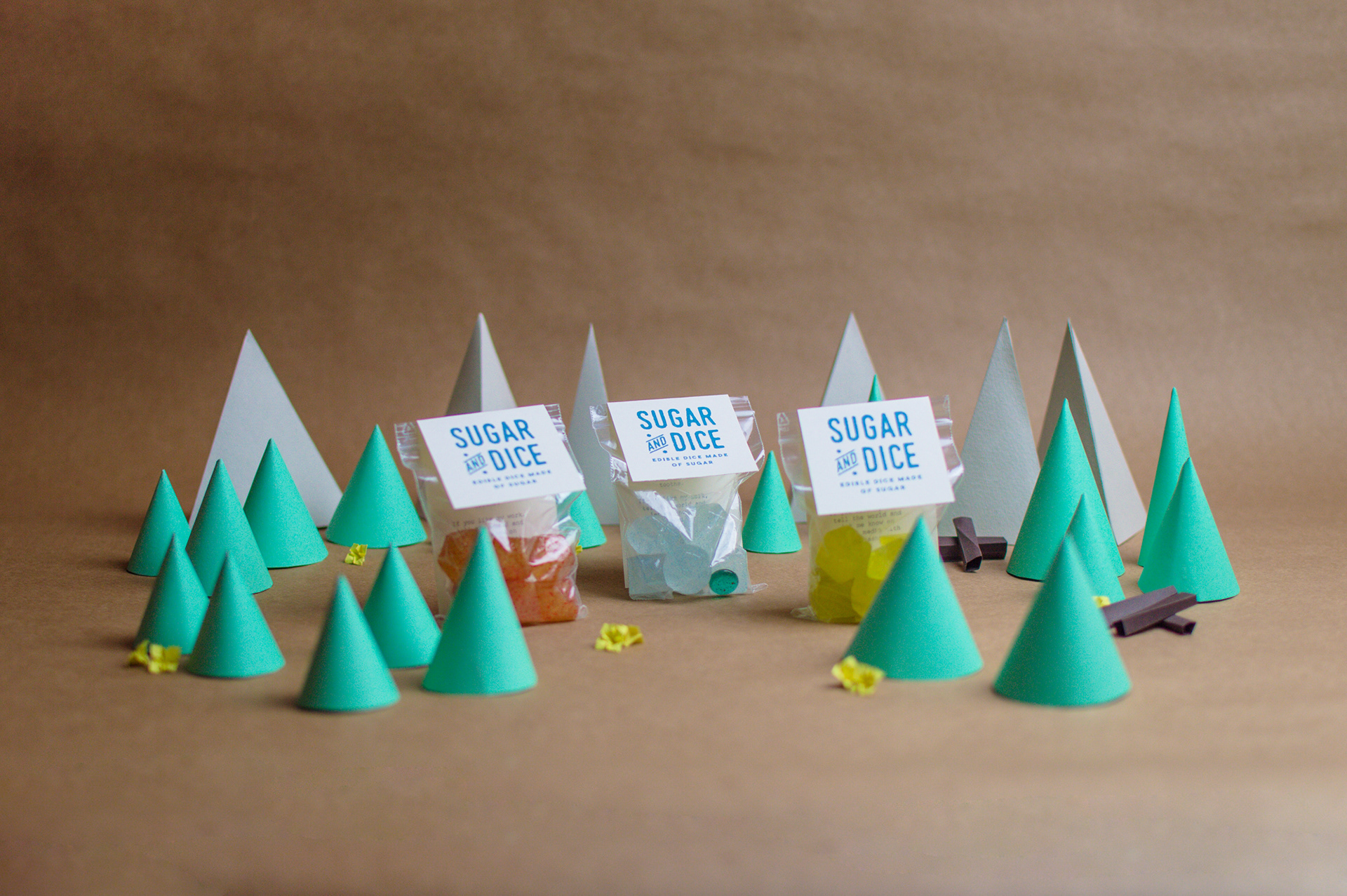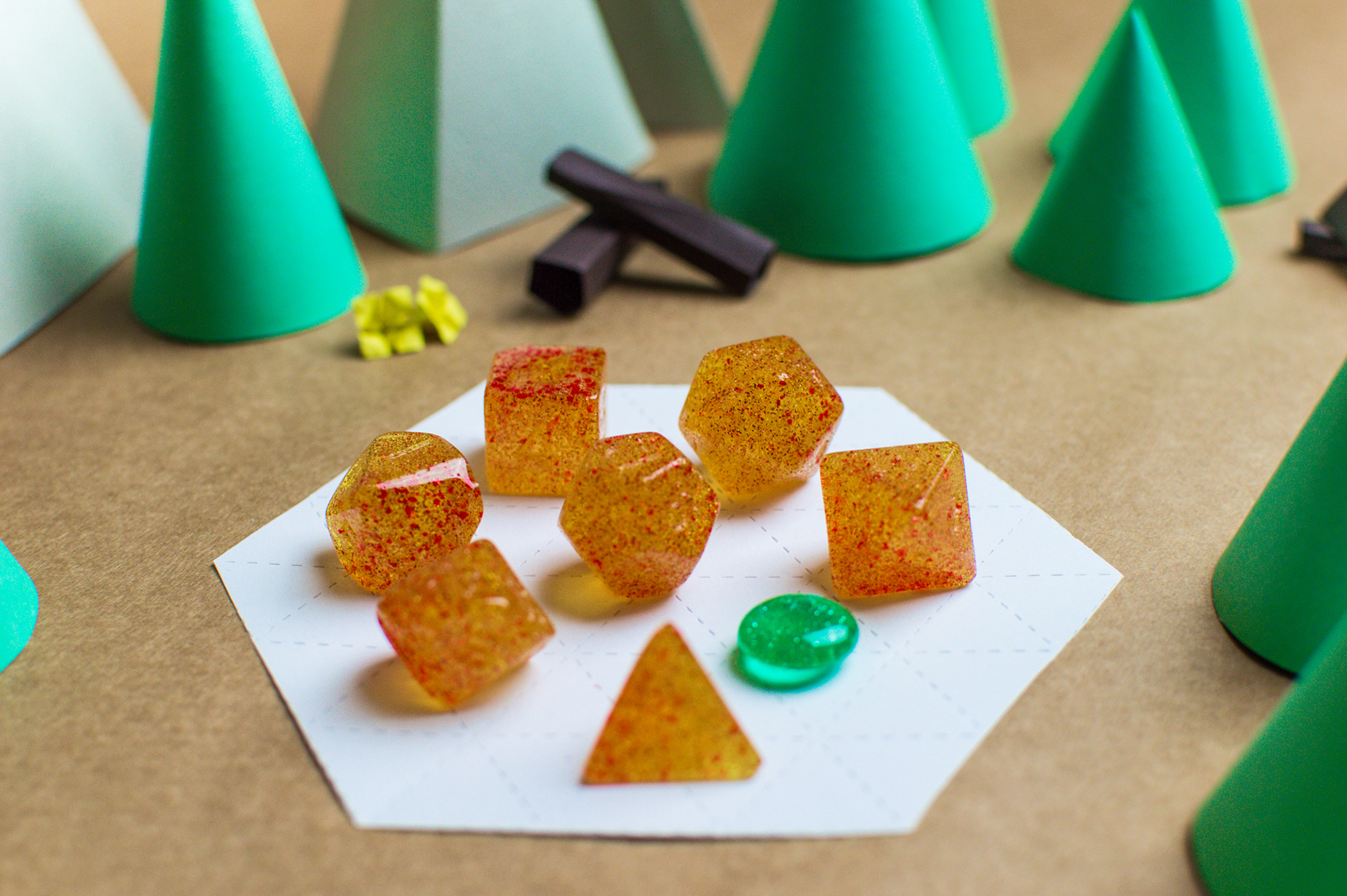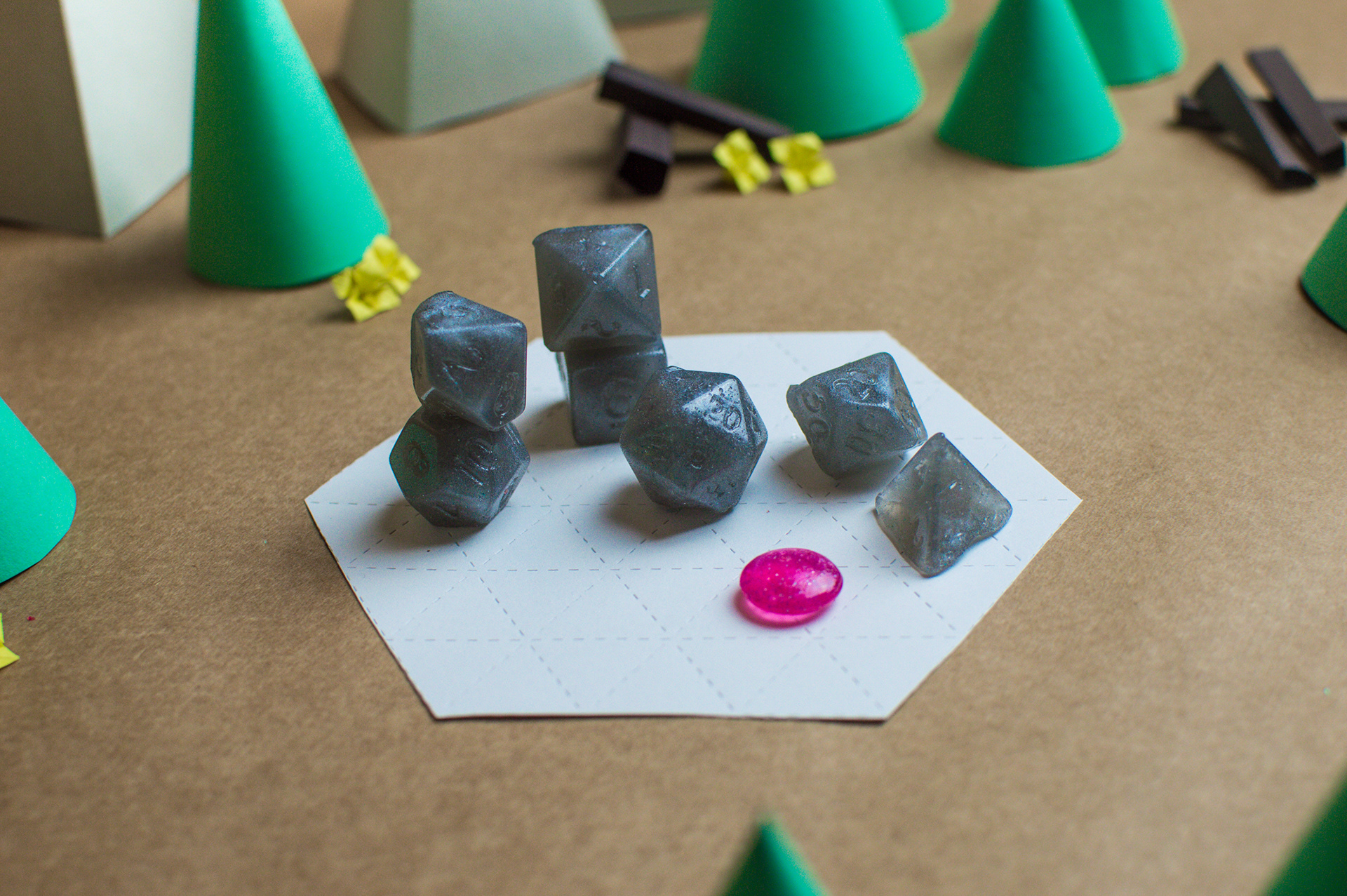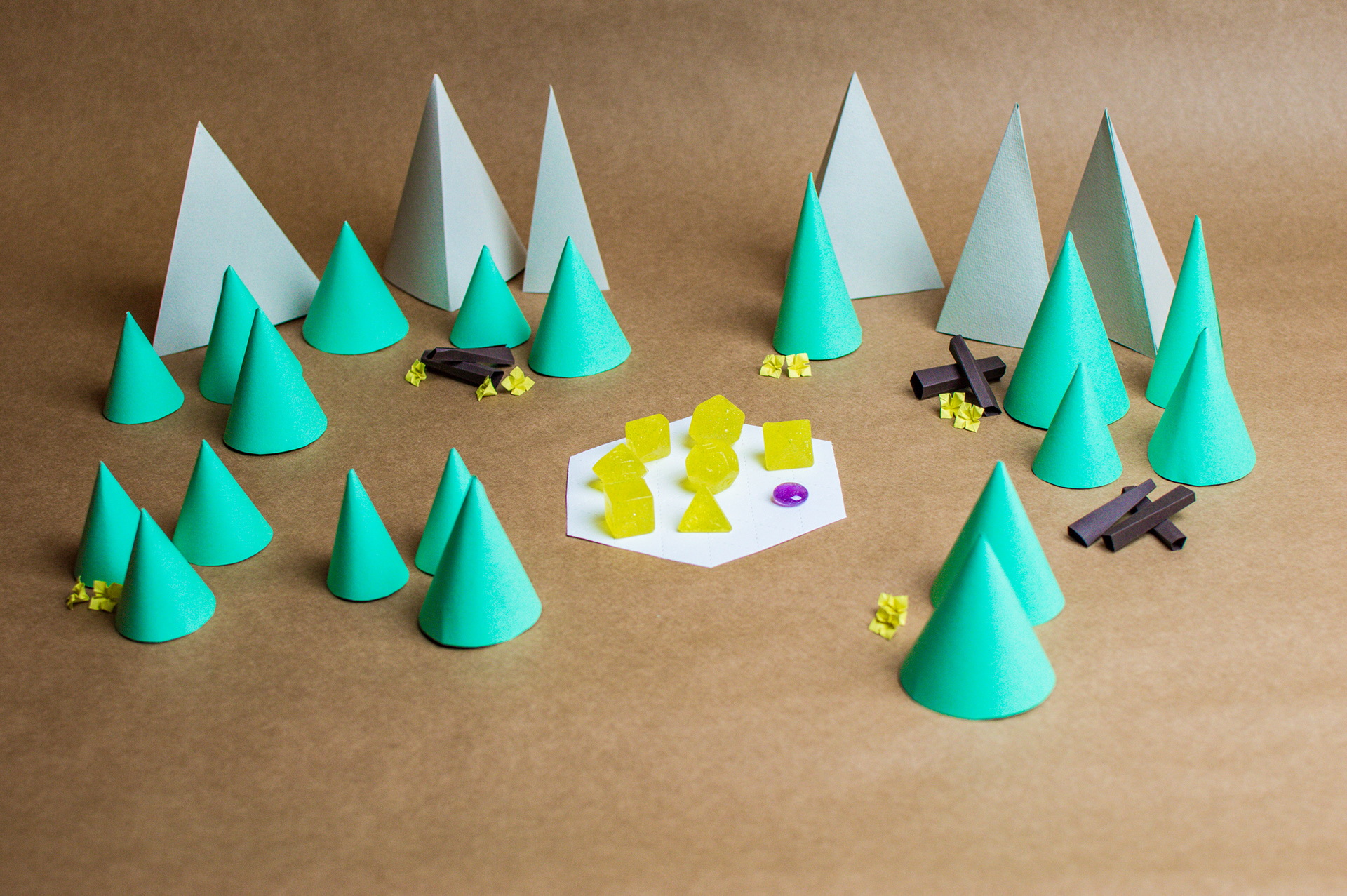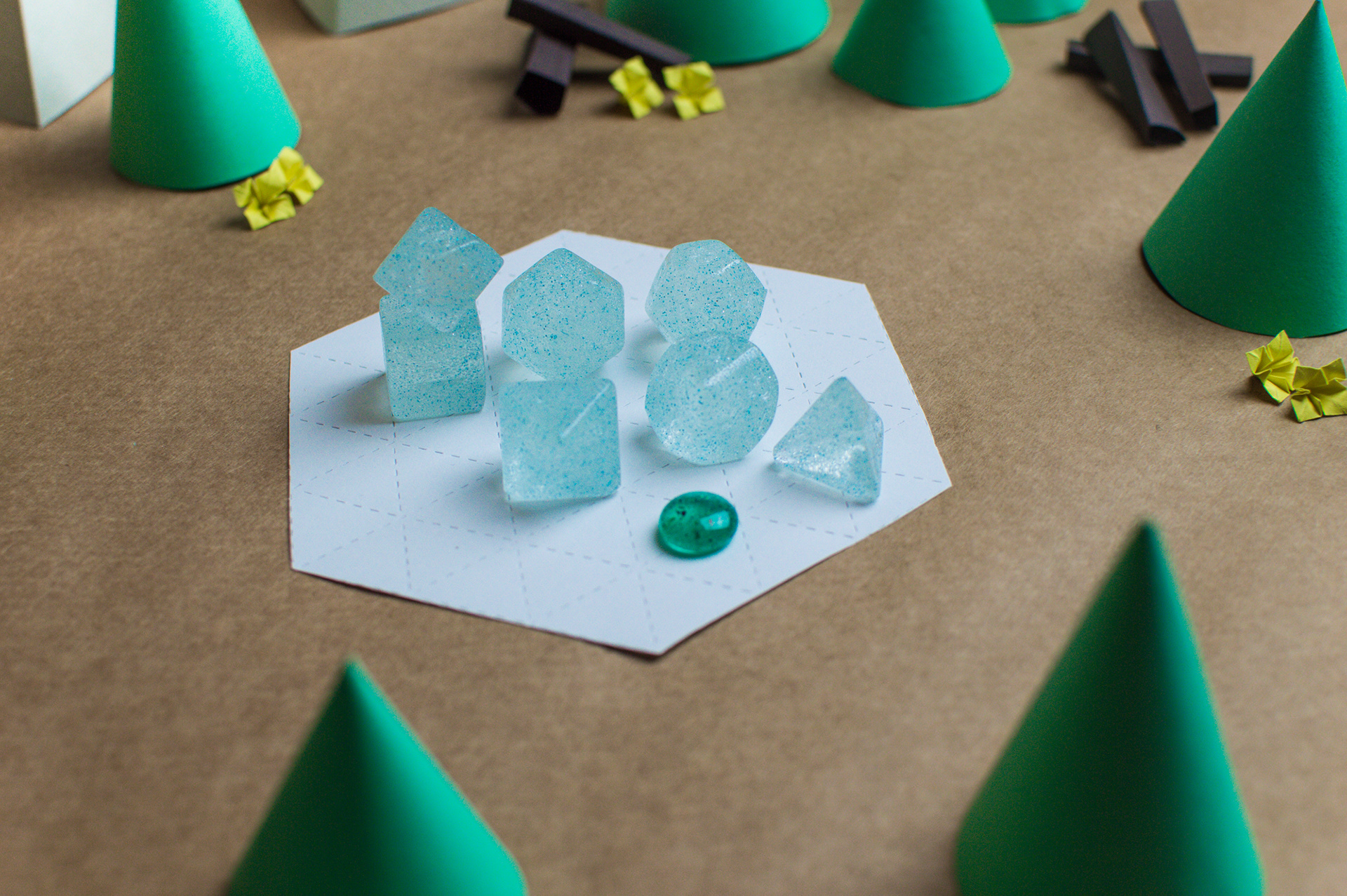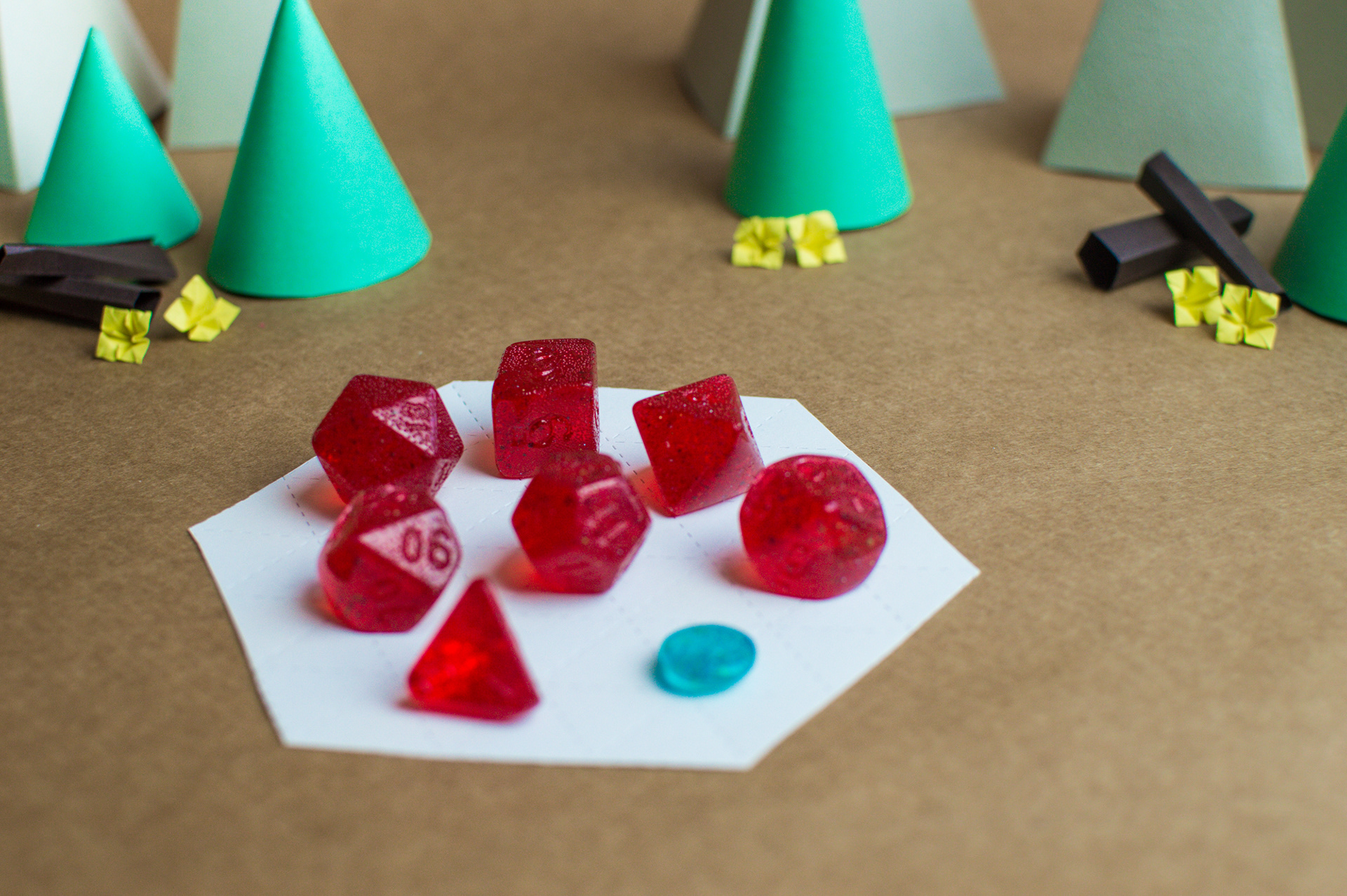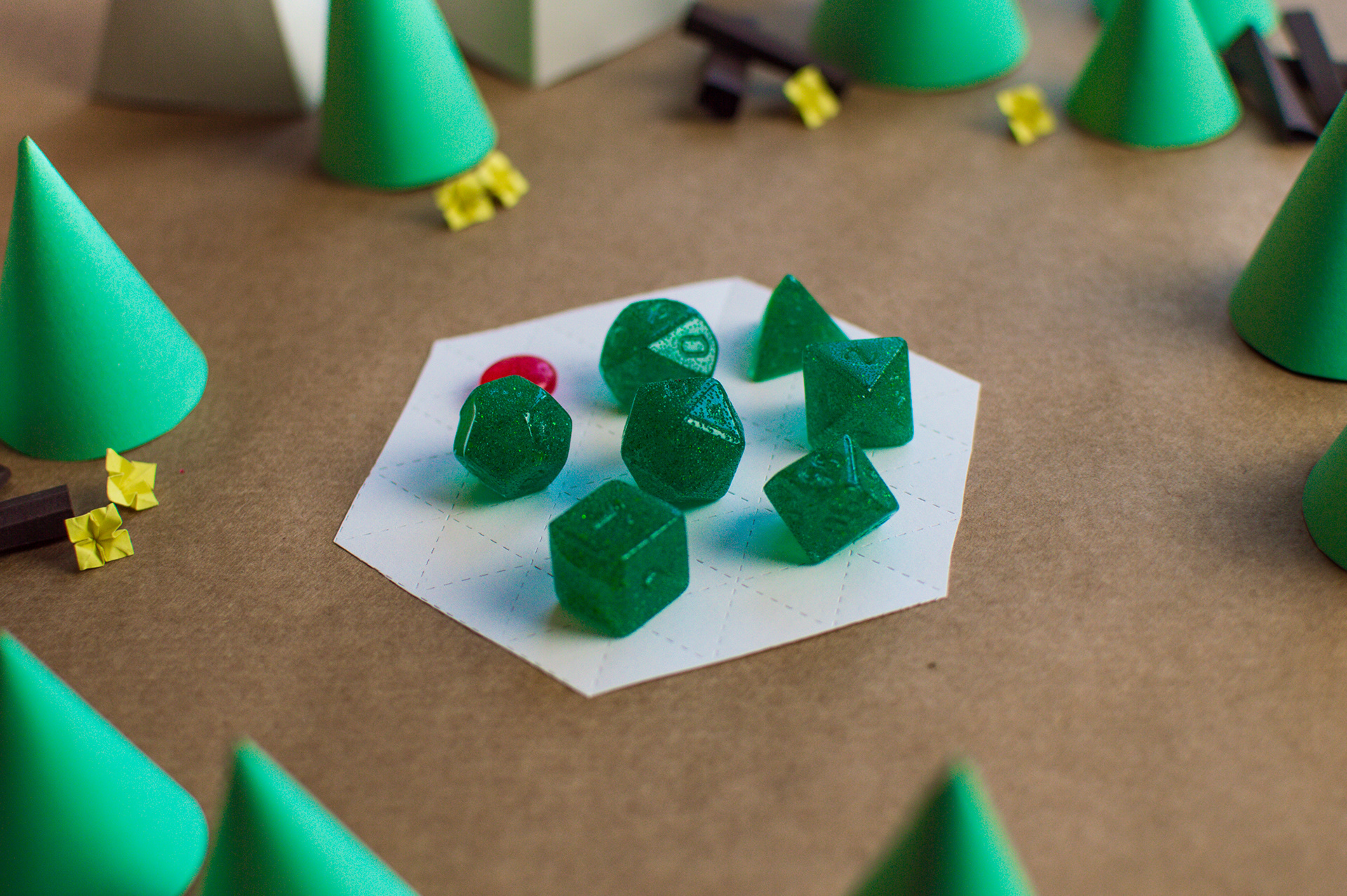 The sets come in different sizes and color mixes, which can be noted on the back of the label. Branded stamps help Sonja to put her mark on the shipping envelopes and also put a personal touch on the included information sheet.

Sugar and Dice overs three different products, sets of large dices, sets of small dices and sets with identical dices. I decided to display them in three different paper sets which symbolize typical scenes from pen and paper games. A city, a forest and a lake. To keep the spotlight on the product itself I kept the sets in simple geometric forms with lesser details.